31-Aug-2001 6:52 PM - New bands listed on (((wave noise pillows))), my mp3_station on mp3.com, then available for free downloads and stream audio: Misnomer, - good uk Band ranging in several 8o's styles, from syntho-pop [Mistake] to dark-wave [Halfe a Chance, Outbrake, Fake It]; - Light From A Dead Star, - another Band with 8o's memories (sir Robert Smith in a guitar), but with a breakbeats_tyle + flanger explosion; hey, i hope all these dark-oriented Bands will not make You guess komakino is strictly a dark-web_zine, 'cause it's not like that. By the way, Common Haus is a goth-rock Band from usa, - i'd cite The Cult to give a direction. Final Love and Heaven in the 8o's would have been a hit.
---
30-Aug-2001 10:55 PM - Aggiunta un'altra data per Pleasure Forever (Bologna, ma dove?), Lupercalia, Bellicosi, + il manifesto delle due giornate del festival organizzato da Freak-Out mag., - potete leggerlo qui. -> concerti
---
29-Aug-2001 7:25 PM - Aggiunta tutta la lista dei Gruppi che saranno al Disinfest di Pieve Ligure (presso stazione ffss) -> concerti
29-Aug-2001 7:06 PM - Aggiunto link alla Wallace rec, etichetta italy_based x l'underground, improvisation, noise, free_jazz, avant-post, 'nsomma, etichetta per musica 'non facilmente classificabile' // a cool italy_based indie/underground label, about improvisation, noise, free_jazz, avant-post_rock, - all general unclassifiable.. [Oxbow, White Tornado, RUNI, Anatrofobia, Old Time Relijun..] -> [links]
29-Aug-2001 2:56 PM -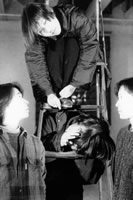 Allora, aggiunte date per Melt Banana, Cranes, Pleasure Forever, Fuckin' Champs + la revisione di quelle dei Locus/DeFacto, aggiunti particolari a quelle di Shellac -> concerti
---
28-Aug-2001 6:56 AM -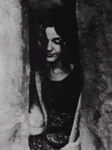 evvai!! I Cranes tornano in italy in ottobre: September 18th, Tuesday - Brussels, Belgium - Les Nuits Botanique Festival (w/Divine Comedy)
September 19th, Wednesday - Paris, France - La Locomotive
October 11th, Thursday - Milan, Italy - Tunnel
October 12th, Friday - Rome, Italy - Blackout
October 13th, Saturday - Florence, Italy - Siddartha
October 24th, Wednesday - London, UK - The Garage London UK (To be confirmed)

---
26-Aug-2001

9:37 PM -Aggiunto link a Da Lynx, risorsa goth_black metal & + con recensioni ed mp3, also in english und deutsche. Se non mettevo il link me li sognavo la notte. Scherzo. La crew di Da Lynx cerca collaboratori, specie traduttori in inglese. [links]
26-Aug-2001 9:25 AM -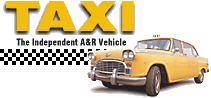 Links upadated: taxi [us] - 'TAXI: The Independent A&R Vehicle connecting unsigned artists, bands and songwriters with major record labels, publishers, and film & TV music supervisors.' - an excellent resource to get in touch with music industry.. // Un'ottima risorsa per Gruppi & Co. indipendenti ed unsigned, molte interviste con gente del settore, supervisori x musiche di film e tv - in contatto con oltre 4oo major.. [links]
---
23-Aug-2001 9:33 PM - Ringrazio sentitamente le Poste Italiane, la tariffa 'Stampe' è stata soppressa, quindi ora distribuire le fanzine sarà molto + economico (-sono ironico-). Quindi, pardon, un komakino costa £1.5oo, ma se le 5oo pesano troppo, mettete £2ooo.. viva le PPTT..
23-Aug-2001 8:02 PM - Aggiunta data x i Jennifer Gentle, Physique du Role e Mandragola -> concerti
---
18-Aug-2001 9:57 PM - komakino#8 on-line :P. Presto anche la versione cartacea.
---
17-Aug-2001 9:39 PM - Some cool bands recently added to (((wave noise pillows))) station on mp3.com [that means: free mp3's for downloading, and stream lo-fi/hi-fi audio compilation]: Hypnotech 3: cool alien(ated) ambient sensations, scary and deep (alien space manoeuvre gave me the creeps). Perfect sound trks. Melahtonic: one instrumental lovely song, springs, open Yr window and look and smile to the nature.

Heaven Piano Co.: early 9O's noise wave style, walls of guitars, male/female vcls -> Tatum O'Neal, to listen & download. // Non fatemi affaticare a tradurre, cristo, sono stanco, - clickate sui link e provate la canzoni citate in corsivo, sono dei bei Gruppi.
17-Aug-2001 12:32 PM - oh godz, i was forgetting to let You know that the Original Sin'zine (one of the best underground things about unsigned Bands i ever read) has got its own first website! http://home.t-online.de/home/DReams.Never.End/original.htm (hey Didier! look for a shortcut url!). Now also with a forum, so get in touch to read or be reviewed. // La fanzine belga Original Sin è finalmente su web (purtroppo la vers cartacea è caput), - una delle migliori che abbia mai letto per alternative/unsigned bandz, ora anche con un forum, quindi mettetevi in contatto.
17-Aug-2001 9:37 AM - ps. Crasi from Serahtonic, cool band from San Diego, usa, told me about rumours that David J (Bauhaus, Love and Rockets) may be working with Pall Jenkins from 3 Mile pilot/Black Heart Procession.. who knows?! // Crasi dei Serahtonic, interessante band di San Diego, usa, mi ha parlato di voci su David J (Bauhaus, Love and Rockets) che potrebbe inziare una collaborazione con Pall Jenkins (3 Mile pilot/Black Heart Procession).. è bello quando le persone che Ti piacciono si incontrano :)

17-Aug-2001 9:20 AM -

Hey, c'è un sito ita/eng molto curato sugli Shellac [quello della Southern purtroppo è un pò scarnetto), tanto che ho potuto aggiornare le date dei concerti, - + ci sono anche gli spartiti, disco, recensioni, mailing list - insomma, ben compilato. // Hey, there's a pretty good site, in ita/eng, about Shellac (You know, the Southern's one is not enough complete), with a lot of stuff, tour dates included, + tabs (!), pics, reviews, disco, news, mailing list, - and a lot more.
---
15-Aug-2001 12:11 PM - Aggiunte date di Amari, Carne De Res e One Dimensional Man -> concerti
15-Aug-2001 12:10 PM - komakino#8 in allestimento, be quiet. // komakino #8 is almost done. state calmi.
---
12-Aug-2001 11:09 PM -

Aggiunto link a Sodapop webzine, 'Siamo una fanzine piccola piccola ma con tanta roba. (oltre 300 recensioni!). Dacci un'occhiata. Indie, Post, Emo, Wave & More... + interviste, opinioni, tour, monografie, tanto da spulciare - pensavo d'averla già linkata! Buona, però la roba sui Rosa Mota non gliela perdono :P [links]
---
11-Aug-2001 12:03 PM - I-dbox [news, recensioni, interviste, rubriche, spazio per mp3 & +] organizza il suo primo concorso gratuito per band emergenti, 'Samigo Meeting', quindi leggete x + info.
---
10-Aug-2001 12:30 PM -

E ora parliamo nuovamente del vino dell'oste, ovvero, my viole[n]t ego, - che sarebbe il mio Gruppo - sorta di dreampop guitardriven con una meravigliosa Ragazza alle voci: per la prossima settimana avremo (spero) l'ultimo pezzo che chiude il nuovo cd 'feel Yr sleep', contenente le prime tre tracce del precedente ep (lìtost), + altri 7 pezzi - confezione a colori in cartoncino. Se volete ordinare la Vs copia, - Vi costa solo 4 mila lire spese postali incluse da inviare all'indirizzo di komakino (vedi fine pagina). Se siete di una fanza/radio o cos'altro, fatevi vivi e l'avete gratis. Si accettano anche scambi, ma prima di inviare, scrivete. Recensioni: i-dbox, the original sin. // Hey there people, let's back talking about my own sweet 'Band' - that is, my viole[n]t ego - kind of delicate guitar driven dreampop with wonderful female vcls - beacuse we're going to release by our own a new full-lenght cd, songs from the previous 'lìtost', + other new 6 ones + a cover. If You want to order Yr copy, send to the komakino's address below 3 u.s. $, or 3 u.k. £. Trades are welcome, but, please, send an email first. You can read a review in english on the original sin.
10-Aug-2001 12:23 PM - Abastor, weird pop culture fanzine, indice la nuova campagna di presentazione, - quindi se avete una libreria, negozio di dischi o uno spazio dove è possibile fare uno 'showcase', fatevi avanti. Clicka qui per il volantino della presentazione che ci sarà ad Udine presso Nail Rec [che per altro, si offre anche gentilmente come komakino-point] v. di Toppo, 38 - il 18 agosto alle 18.3o.

---
07-Aug-2001 3:37 PM -

E' nato il sito dell'Iradidio rec. - etichetta che fa capo a Giuseppe Cristiano, già noto su komakino#7 per le sue estroversioni musicali. E per aprire in bellezza, stanno cercando & selezionando per due prossime compilation, quindi informatevi. // Iradidio rec has got its own website, - the label behind Giuseppe Cristiano (already met on komakino#7) is also looking for some bands to complete two compilations, so - check it out.
---
05-Aug-2001 12:47 PM - MERAVIGLIOSI entrambi i due concerti! - Ho aggiunto altre date per gli Stereolab, quindi controllate e buona fortuna..
---
02-Aug-2001 2:25 PM -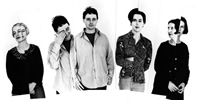 Incredibbbbele, non pare vero, gli Stereolab + Blonde Redhead a roma, a settembre insieme! Sarà una bolgia, non so se amare o odiare quelli della dna-concerti, che dopo i aver organizzato Sonic Youth, giocano un altro asso. [ho aggiunto anche altre due date dei Blonde]-> concerti
---
01-Aug-2001 10:01 PM - Domani 2 agosto suonano i Redworm's Farm a Treviso, magnifico gruppo (a detta del sottoscritto) tra post-rock, (a detta del sottoscritto) Three Mile Pilot e Sonic Youth, giuro! Consigliatissimo. Aggiunta anche data dei Madredeus

. -> concerti
---
-> -> -> july news