30-Nov-2004 12:33 PM -

Monsieur Golàn - Psyclicks (6tx cdR free download, 22'14'' Psychotica rec 'o4) - Headphone listening, that's what You read on the back of this sleeve, - and it's just Something for re-setting Your brain or the idea of Real Thing around You. Micro sounds, some far guitar feedbacks whispering, sounds like lights swinging under the roof at night in a dark room.. these tracks are pure ambient or classic trance-inducing Harmonies, with a special groovy taste. Side-project of fAB and Psichic (of mathrockers Logan), tells the imaginery story of Monsieur Golàn, described by moods of low frequencies, beats, and laptop programming. - As You read, - it's a free download album, - so, don't hesitate. // Monsieur Golàn - Psyclicks (6tx cdR free download, 22'14'' Psychotica rec 'o4) - Headphone listening, c'è scritto sul retro della copertina, - ed è giusto Qualcosa per riprogammare il Vostro cervello, o la Vostra idea di Realtà dell'"intorno". Micro suoni, alcuni feedback di chitarra che sussurrano da lontano, suoni come luci dondolanti sotto il tetto in una stanza buia di notte.. queste tracce sono puro ambient, o classiche Armonie da stato di trance, con un speciale gusto del godibile. Progetto estemporaneo di fAB e Psichic (dei mathrockers Logan), racconta la storia di un certo Monsieur Golàn, descritta dagli umori delle frequenze basse, beatz, e programming da laptop. - Come magari avete già letto, è un cd da scaricare gratuitamente dal sito della Psychotica.. non esitate.
---
29-Nov-2004 7:12 PM -

And then, here You are some words with Jason of The Secret Hairdresser. Hints: dreams of the Monkees with Morrisey, Music like Breathing, John Peel funeral and Music, of course. // E finalmente, eccoVi una bella chiacchierata con Jason dei Secret Hairdresser. Suggerimenti: sogni sui Monkees con Morrisey, la Musica come Respirare, il funerale di John Peel... e la Musica, de corsa [babylon translator active].
29-Nov-2004 5:24 PM -

Here You are the ever first Blueprint videoclip, Tropical Lamborghini, produced by 3dJuice: a shy sweet story indeed, it perfectly fits with Their trance-inducing Music. More info on minervarecords.net, - or read my review on some komakino's ago. // Finalmente il primo video dei Blueprint, Tropical Lamborghini, prodotto da 3dJuice: davvero una storia sul dolce et timido: si allinea perfettamente con la Loro Musica da stato di trance. - Più info su minervarecords.net, - o leggete una mia passata recensio di qlc komakino fa.
29-Nov-2004 9:03 AM -

The Secret Hairdresser - Top Ten Conditioning Lips (1otx cd, 28'54'' - Lap rec 'o3 - Lap rec 'o4) - Pure passionate adrenalin on this full-lenght! My Love For Music dreams on ultra fast Psycho, Riverside 2 or on Warmer Sheen, - where drums run quick and meet excellent Noise through guitars calling of early My Bloody Valentine and Pixies' Surfer Rosa ones, too. Then ears come and hear sounds of the absolute pop (clappy) song Verse Chorus Miaoow, - the 'miaoow' song pre-eminently, with sweet female vocals now. Yeah's of Distant Pause are fucking contagious, as well as You are always kept 'envolved' and invigorated all along the tracks left. - What can i add? Jason played on most of those songs, and then, don't miss it. // The Secret Hairdresser - Top Ten Conditioning Lips (1otx cd, 28'54'' - Lap rec 'o3 - Lap rec 'o4) - Pura appassionata adrenalina su questo album lungo! Il Mio Amore per la Musica sogna sull'ultra veloce Psycho, Riverside 2 o sulla Warmer Sheen, - dove le batterie veloci incontrano l'eccellente noise attraverso le chitarre che richiamo i primi My Bloody Valentine e i Pixies di Surfer Rosa anche. Quindi le orecchie arrivano ad ascoltare i suoni dell'assoluta pop (con tanto di claps) Verse Chorus Miaoow, - la 'miao song' per ecellenza, dove c'è una Ragazza a cantare dolce ora. Gli Yeah di Distante Pause sono fottutamente contagiosi, come si rimane coinvolti e rinvigoriti lungo tutte le altre tracce. - Che devo aggiungere? Jason ha suonato la maggior parte delle parti in ogni pezzo. Non mancate questo cd!
29-Nov-2004 8:41 AM -

The Secret Hairdresser - Hairdressing for Everyone (3tx ep, 9'2o'' - Lap rec 'o3) - New wave pop melodies melting with a rocky attitude, one more time that's the formula for The Secret Hairdresser, blending Their tracks with moog harmonies and dirty guitars. It's strange, because it's like You never know what They're going to do next; there's not a regular song-writing, - but it just comes easy to distinguish Their own touch on it. Jason/Lucy vocals on You're all over me, or three speeds of O.V., are pure genius. And Been Me Up is a hit for sure! // The Secret Hairdresser - Hairdressing for Everyone (3tx ep, 9'2o'' Lap rec 'o3) - Melodie New wave pop intinte in un'attitudine rock, - questa è ancora una volta la formula x i Secret Hairdresser, che impreziosiscono le Loro tracce con armonie da moog e chitarre sporche. E' strano, perchè è come se non sai mai quale sarà la prossima canzone; non c'è una regola fissa nella Loro composizione. Ma viene facile distinguere su ognuna di esse il Loro tocco. Le voci di Lui/Lei su You're all over me o le tre velocità di O.V. sono puro genio. E Been Me Up è una hit per certo!
---
26-Nov-2004 9:39 AM

Here You are Your (as well as my) Orgasm: here, and here, brand new links with mp3s and videos from beloved My Bloody Valentine.
---
22-Nov-2004 7:01 PM -

1000Revs sboccia come webzine, e si dedica col primo numero alle donne fotografe. Belle gallerie. Bon(e). // 1000Revs blooms as a new webzine, and it dedicates first release to female photographers. Worth a visit.
22-Nov-2004 6:28 PM -

Uno Tsunami a Bologna(rt), Villa Serena il 25/11. NIPPONICA!" l'estetica del Sol Levante. h: 22,00 Low4mat presenta OUTOFF live media escape performed by Ricciobianco (electronics guitar & percussion).

22-Nov-2004 5:40 PM -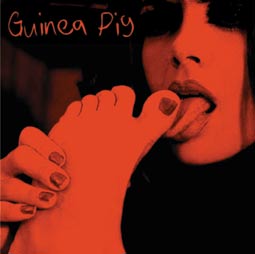 Guinea Pig - s/t (7tx cd, 24'33'' Psychotica rec 'o4) - Altra novità di casa Psychotica. Caotici ma puliti nella confusione/decostruzione avant-rock, i Guinea Pig sciorinano con naturalezza dinamiche noise urlate e martellanti, rendendo accessibili quelle che sembrano strutture inusuali. Ritmica sempre tirata (gli assoli e l'impennata finale di John Thursday), tutto formula trattieni_e_quindi_sfoga_la_tensione (la corsa col fegato in mano di Nickel) e chitarre abrasive picchiate veloci col plettro che scivola di mano. Se amate Tool, Scratch Acid. // Guinea Pig - s/t (7tx cd, 24'33'' Psychotica rec 'o4) - One more new Band from records label Psychotica. Chaotic but clean in Their dazing avant-rock deconstruction, the Guinea Pig shot seven tracks of pure noise Music, screamed and hammering. Everlasting in a high voltage (guitar solo and final wheelies of John Thursday), all in a special formula of pull-and-release tension (the quick rush with liver in a hand of Nickel) and abrasive as well as piercing guitars beaten hard with a sliding plectrum. - If You love Tool, Scratch Acid.
---
18-Nov-2004 9:31 AM -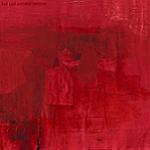 But God Created Woman - s/t (4tx free download ep, 11'39'' - Psychotica rec 'o4) - Noise radicale che straborda caos. Ed è un ep che si può scaricare per intero, incluso artwork, dal sito della prolifica Psychotica rec. Suoni distorti, tutti, e una voce ubriaca, urlata sulle due chitarre e batteria. Energici e viscerali, veloci nel mattrattare le disarmonie, la line-up è minimale e anonima quanto la produzione, figurando M, F, G, P. - Beh, si aspettano + numeri e altre vocali e consonanti per descrivere meglio il Loro panico. // But God Created Woman - s/t (4tx free download ep, 11'39'' - Psychotica rec 'o4) - Radical noisy and weird style, closest as You can to chaos. And it's an ep You can entirely download for free, artwork included, from prolific Psychotica rec. Distorted sound, all, and a drunken voice, screamed out loud over two guitars and drums. Energetic and visceral, fast in ill-treatting not-harmony, the line-up is minimal and anonymous as well as production, featuring M, F, G, P as names. - Well, let's wait for more numbers, other vowels and consonants to best describe Their own vision of panic.
---
17-Nov-2004 9:02 AM -

Hey, some japan dude has got some good taste for Music: check his/her bootleg list at sleepwalker_in_may blog: Mum, Donna Regina, Slowdive..
---
16-Nov-2004 8:31 AM -

The Secret Hairdresser - Pass the Parcel (3tx ep cdr, 6'44'' - Lap rec 'o3) - Una delle mie strafavorite Bands del momento, insieme agli Ex Models, cristo! Una nuova icona e next big thing. Niente di next, a dire il vero: questo ep è dello scorso anno, e tiene sù tre tracce di assoluta adrelina indie pop wave. La title-track è una corsa sulle scale del moog e chitarra da fare invidia a Frank Black, in assoluta apoteosi emozionale a due voci boy/girl. Le altre due canzoni sono in presa diretta, e ci si gusta tutta l'eccezionalità live. It's not my problem tocca la rabbia gioiosa dei Rosa Mota di Wishful Sinking, e That's Wrong passa e filtra il meglio il rock&roll scarno dei primi White Stripes. Più recensioni e intervista nei prox giorni. Nel frattempo consiglio di scaricare tutto il possibile o cercarVi i cd su laprecords.co.uk. // The Secret Hairdresser - Pass the Parcel (3tx ep cdr, 6'44'' - Lap rec 'o3) - Actually One of my ultra-favorite Band, together with Ex Models, jesu'! One new icon and next big thing. Well, nothing 'next', to be frank, because this ep is from last year, but it contains three tracks of absolute indie pop wave adrenalin. Title track is a fast run along steps of moog and guitar, worth Frank Black's envy, in a emotional apotheosis with boy/girls vocals. Latter two songs were recorded during practise, so You can taste all the excellent live-impact. It's not my problem touches joyful rage of Rosa Mota of Wishful Sinking, and That's Wrong filters the best rock&roll of early White Stripes. - More records and reviews during next days; in the meanwhile, download Music and buy cd's at laprecords.co.uk.
---
Weird War - live a roma, circolo degli artisti, 1o nov. - I Weird War non sono altro che il nuovo progetto di Ian Svenonius e Michelle Mae, ex Make Up (ahinoi disciolti!): aggiungete molto wha-wha (quello di Neil Hagerty, ex Royal Trux e Pussy Galore) e + poetica demenziale nei testi. - Le foto sono venute uno schifo. Anche la notte del concerto è stata una schifezza per colpa della pioggia e il freddo. E c'era un'altra partita di calcio, criBBio, quindi aggiungete un'attesa interminabile prima che cominciasse tutto. E, poca gente, circa 4o persone inclusi gli addetti ai lavori. Credo. E i Tellaro, che dovevano aprire, non hanno suonato, causa raucedine + influenza per Francesco Cantone. E chi ha organizzato, non ne ha fatto parola. Eccheccazzo. - Lo show dei Weird War è stato divertente ma ero troppo stanco per godermelo. Molto + vicini a John Spencer che ai Make Up. Ian sembra James Brown. Ed è invecchiato pure Lui. E si presente ironicamente (credo!) come 'e al microfono... il + grande poeta americano vivente'. Risate su una Sua visione: 'ho una visione del futuro; il nostro grandissimo presidente degli stati uniti d'america sarà ucciso in un rituale satanico. Da suo padre. E quindi ogni cane avrà finalmente il suo giorno.' Quindi attacca il beat. - Il concerto non dura tantissimo. E dieci euro x il biglietto erano troppi. // Weird War - live in roma, at circolo degli artisti, 1oth nov. - I took some pictures, but they're horrible, poor me! Unfortunately Tellaro cancelled the gig. And it's been a fucking horrible night to reach the venues, because it was raining hard, and there was also a football match somewhere: in italy that means a few people at the show, - about 4o souls to see Ian Svenonius and Michelle Mae's new Band, ex Make Up (now disbanded!): add a lot of wha-wha (Neil Hagerty's one, from Royal Trux and Pussy Galore), and some crazy odd funny lyrics by (as He said) 'the greatest american living poet'. Ian got older, and He always looks some more like James Brown. - People laughed at his vision: 'i have a vision of future; our beloved greatest president of united states of american will be assassinated... in a satanic ritual.. and he will be killed by.. his father.. and then each dog will have his day...' hehehe. Music is closer to John Spencer Blues Explosion than at Make Up.
15-Nov-2004 5:56 PM -
Ex Models - Zoo Psychology (15tx cd, 20'17'' - Psychotica/French Kiss rec 'o3/'o4) - Feroci e distruttivi! Tsunami-ci (What is a price, Fuck to the Music - orgasmiche!), anzi. Maniacali. Gli Ex Models rappresentano una boccata d'aria tra il noise e il jazz-core, se ce n'è di ossigeno nelle Loro esplosioni da caos: dopo Arab On Radar, fate un colpo di telefono anche agli Swans e Braniac. Da New York Loro, invece di qui la Psychotica rec che butta queste 15 tracce corte su vinile. La chitarra è picchiata, urla, strilla e si dimena. La batteria e il basso sono pura tachicardia da manicomio (senti gli ultimi battiti di The Password is pellican) o su ritmi dance come con Sex Automata. Insomma, grandiosi. Consigliatissimi. Diventeranno un'icona. Ascoltatevi Pink Noise, preceduta da un 5o secondi di blocco di chitarra. La voce è in un falsetto punk no-wave, il disco scorre veloce e godibilissimo. Davvero, non perdeteLi. // Ex Models - Zoo Psychology (15tx cd, 20'17'' - Psychotica/French Kiss rec 'o3/'o4) - Ferocious and shattering! Tsunam-ical (What is a price, Fuck to the Music - an orgasm!), i'd add. Maniacs. Ex Models are a puff at fresh air between noise and jazz-core, if there's some good oxygen through Their chaos explosions: after Arab On Radar, give a call to Swans and Braniac too. - The kids is from New York, - while Psychotica rec is from italy, and put these 15 brief tracks on vinyl. The guitar is beaten hard, it screams and sores. Drums and bass are pure tachycardia, mental hospital dream (hear last beats of The Password is pellican), or play dance rythms on Sex Automata. I mean, They're great. Truly warmly suggested. They will be an icon. Listen to Pink Noise, introduced by 5o seconds of crashing guitar. Male vocals are in punk falsetto, and tracks run fast with excellent taste. - Believe, don't miss Them!!
---
14-Nov-2004 1:41 PM -

'Filtra luce e buio, che culla i sensi nella pacata beatitudine' - Questo era stato il mio primo pensiero x l'album dello scorso anno dei Charles Atlas, - ovvero Charles Wyatt (ex Piano Magic, Dart), Matt Greenberg e Sacha Galvagna (ex Rosa Mota / Horsepower). Ora mi è giunta la bella news da Sacha e la promo WakeUpanDream notizia che a primavera saranno in tour in italia, tra il 21-31 marzo, insieme a 'Bird Show, neonato gruppo su Kranky, con Ben Vida e Liz Payne dei Town and Country...'. - L'utlima uscita è stata un album di remix dei Loro pezzi, To The Dust: From Man You Came And To Man You Shall Return (Ochre 'o4), curati da nomi come The Telescopes, Pram, Tele:funken e +. Intanto Vi rimando alla sezione mp3 sul Loro sito, e + info nei prossimi mesi. // ' Music able to blend light and darkness, to swindle Your senses in a quiet bliss', - that's my first sensation at first listen of past year album of Charles Atlas, - that is Charles Wyatt (ex Piano Magic, Dart), Matt Greenberg and Sacha Galvagna (ex Rosa Mota / Horsepower). Now i got some good news from Sacha and local promotional agency, because next spring They will be in italy for a few gigs. Last release, an album of remixes, To The Dust: From Man You Came And To Man You Shall Return (Ochre 'o4), by The Telescopes, Pram, Tele:funken, and these are only a few of Names. - In the meanwhile, - go and visit mp3s area of Their website, and let me know.
14-Nov-2004 12:51 PM -

Theramin - We were gladiators (8tx cd, 31'23'' Psychotica rec 'o4) - Il titolo di questo esordio è anche una lirica del pezzo + atipico dell'album: uno spoken word su chitarra acustica di gusto andaluso. - Quindi nelle altre tracce il trio Theramin, da Catania, invece spezza le ossa su regole math rock di casa June of 44, e a quanto leggo il batterista, Sasha Tilotta, ha il dna di Agostino Tilotta e Giovanna Cacciola, aka Uzeda (icona nostrana dell'indie!). Tra l'altro il primo suona la chitarra di cui scrivevo nella Near By Saint Leonard River, e Giovanna è alla voce sulla rancida In my place, episodio migliore insieme a Two pieces of glass. Il basso è perennemente nervoso nei giri tortuosi, la chitarra decellera accellera il tutto nelle armonie, e la batteria scarica sapientemente tensione, - e i sinonimi di isteria li trovi tutti rappresentati: rabbia, esaltazione, irrequieti, - aiutati anche dagli archi di To be away. Un disco lodevole, - suona canoni ben conosciuti ma aggiunge la propria anima. - Il cd costa solo 1o€ ed è in digipack. // Theramin - We were gladiators (8tx cd, 31'23'' Psychotica rec 'o4) - The title for this debut is also one of lyrics of the most different track featured on, - kind of whispered spoken word on acoustic guitar with a spanish taste. - Then, along other pieces of Music, Theramin trio, from Sicily, Italy, breaks bones on math rock rules dear to June of 44,- and i just come to read that Sasha Tilotta drummer has got some special dna, being Agostino Tilotta and Giovanna Cacciola's son, aka Uzeda (indie icon downhere!). Moreover, Agostino plays that guitar on Near By Saint Leonard River whose i was writing above, - while Giovanna sings on rancid In my place, best shot together with Two pieces of glass. - Bass is deperately nervous through its labyrinthic riffs, on the other side, guitar runs fast or slows down harmonies, and drums wise kick out tension, and synonyms for hysteria are here depicted: rage, elation, restless, - also helped by arcs of To be away. - A good album indeed, - it plays some well-known rules, but it adds its own soul. - And it costs only 1o€, digipack CD box.
---
10-Nov-2004 9:28 AM -

Mr. Jason - I'm leaving (5tx cd, 12'57'' - Lap rec 'o4) - Altro side-project di Jason (Animal Planet, The Secret Hairdresser), molto da camera questa volta, tra genialità Pixies (la title track e I'm There) e indie-pop wave anni 8o, con batteria elettronica, tastiere, basso, chitarra e cantato, tutto registrato su 4 tracce. Questo ragazzo sembra davvero essere una mente ipercreativa, spaziando tra shoegaze, brit-pop, lo-fi (+ info nella prox intervista ai Secret Hairdresser), - tutto proposto genuinamente. E' come scoprire le diverse sfaccettature di una perla nascosta, un misconosciuto ingiustificato! Il cd chiude con una pallidissima Rescue Mine, voce sussurrata su chitarra acustica sfiorata. - Da mettersi in contatto. // One more side-project for Jason (from Animal Planet, The Secret Hairdresser), bedroom recordings now, - between brilliant ideas closed to Pixies (title track and I'm There) and 8o's indie pop wave, with drums from a keyboard, bass, guitar, and singing on, - fixed on a 4 track recorder, i guess. This kid seems to be really a beautiful mind indeed, - walking free through shoegaze, brit-pop, lo-fi (more info in a further interview to The Secret Hairdresser), - and everything sounds fresh and genuine. It's like discovering several faces of a hidden pearl, - He's worth more than a review here! Cd concludes with a pale Rescue Me, - a whispered voice, on a guitar skimmed. Get in touch.
---
Enon + Twig Infection. - 1o euro's per il doppio concerto domenica scorsa, - due session brevi per entrambi, + due bis per i secondi. Naturalmente bisogna aspettare che finisca la partita dei ricchi contro i ricchi impomatati che giocano a palla, prima che il circolo degli artisti riprenda le vesti di sala concerti. - Tempo per una pizza lì accanto. E fa un freddo canino fuori, quindi poi tocca stare qlc minuto davanti il maxischermo a vederli giocare a palla, altrimenti gelo. Non vi capirò. - Ci metto mezz'ora prima di farmi avanti e scambiare due parole con Francesco Cantone dei Twig Infection (leggi le varie recensio su koma): tipo simpatico, amichevole, - a sorpresa lo scopro archeologo (!, e nel Gruppo figura anche un agronomo, un laureato in filosofia, un ballerino di tango; - no, quest'ultima l'ho messa io), e domani lo si rivedrà con il side-project Tellaro (con membri di Jerica's e Keen Toy), stesso posto, di apertura ai Weird War (ex Make Up). - Mi dice che ci sono già pronte nuove registrazioni, devono solo decidere come farle uscire su 2nd records. - Attendo con ansia dopo l'ottimo The Big Blowjay. - Dal vivo il suono è + caotico dell'album, forse + scarno a volte, poi arriva I've never had cavities in my life, curioso vederla creata dal vivo e non sai come assimilarla nei movimenti. Christian Cutrufo al basso tira la testa indietro, gira gli occhi e rimane preso così tutta l'esibizione, il nuovo chitarrista Enzo_non_Enzo accellera sulle corde e il batterista lo vedi nascosto dietro la batteria a mitragliare e scambiare con le bacchette, mentre Francesco spara le sue liriche divertite, dividendosi tra chitarra e mini-keyboard. Sette pezzi all'incirca. Dura poco, peccato, ne voglio di +. E le luci sono troppo forti. - L'atmosfera invece i faretti la fanno sugli Enon, - si montano anche Loro da soli il palco, - c'è un problema di corrente all'inizio, - la classica spina che si è dimenticati di inserire.. - Il front-man ex Braniac John Schmersal è un animale da palco. - Occhi verdi sparati, 'ha gli occhi da pazzo' mi dice la mia Lei, - poi il tizio si piega sulle ginocchia, mette il microfono ai piedi della grancassa della batteria, scende tra i mortali del pubblico e bisbiglia una strofa nell'orecchio di un tizio. Ammicca pure dal palco a chissàcchi nemmeno fosse Prince, con l'occhio furbetto. Un grande. - La bassista/vocalist ex-Blonde Redhead Toko Yasuda, sembra una over-3o molto composta, ma sulle spalle si scorge un gigante tatoo nascosto dalla maglia, e pare + di un'attitudine sadomaso nascosta sotto il taglio a scodella dei capelli. Ma mai quanto i capelli assurdi beatles-iani del batterista Matt Schulz, che mentre suona, gli coprono/scoprono il viso saltando sullo sgabello. - E suona la batteria con le infradito! Molto simpatici anche loro, - e veramente di qualità su palco, - fedeli alle registrazioni, - e molto + trascinanti rock&roll che su cd, - Li credevo + tranquilli. Suonano tra le altre, Utz, Starcastic, Native Numb, Salty, Murder Sounds, chiudendo con Litter in the Gutter. La gente balla. - Il premio testadicazzo della serata, questo va al solito abbirrazzato fotografo grigio che sta sempre al circolo, e quando fotografa lui, esiste solo lui, quindi bisogna farlo passare, ti mette le mani davanti, ti usa come cavalletto, altrimenti rissa: il fotografo lo faccio io! lasciame fà. - Vai capo. // - Oh shit, here You are my pictures of last night at Enon + Twig Infection live show. It's been really fun, with both Bands. Rock&roll meets art-rock, enjoy. - And, sorry, it have to run at work, no-time to translate!
---
05-Nov-2004 10:05 AM -

ONQ - Canzoni tutte uguali (8tx cd, 33'18'' - Under My Bed rec 'o4) - For ONQ, aka Luca Galuppini, or maybe it's on the contrary, - anyway, - it's time for a couple of importat changes in His songwriting, - seen the new female vocals (beside His own) and electronic arrangements now present and forming the big core of His new album. Past post-rock coordinates (read more reviews on some komakino's ago) are far in time, - and now it's moment for a more shoegazing draught, - where vocals (in italian, shit!) are smothered more than before by Music, melancholic, complaining and low, - on electronic carpets and church keyboards (the last track), while gentle guitar riffs or sampled sound waves (Sony Youth) describe gloomy cold_ice landscapes in slow motion. The album title means 'all same songs', - and in a certain way that's true, dudes, but that doesn't mean They are not beautiful (Tasca, track4, is perfect in its Music). And being in italy, - it's a something new! // ONQ - Canzoni tutte uguali (8tx cd, 33'18'' - Under My Bed rec 'o4) - Per ONQ, conosciuto anche come Luca Galuppini, - o forse il contrario, - cmq, è tempo per un paio di importanti cambaimenti nel Suo song-writing, - viste le nuove voci femminili (oltre la Sua) e gli arrangiamenti elettronici ora presenti e formanti il grande cuore del Suo nuovo album. Le passate coordinate post-rock (leggi le recensio su qlc komakino fa) sono lontane nel tempo, - e ora è il momento per un traino + shoegazing, dove i canti (in italiano, merd') sono soffocati più di prima dalla Musica, malinconisci, lamentosi e bassi, - su tappeti elettronici, keyboards da chiesa (l'ultima traccia), mentre gentili riff di chitarra o onde di suono campionate (Sony Youth) descrivono delle cupe lande di freddissimo ghiaccio in lenti movimenti. Il titolo dell'album può essere una lama a doppio taglio, - ma ciò non toglie la bellezza di ciò cui si va in contro (Tasca, la traccia4, è perfetta nella Sua Musica) . - Ed essendo in italì, è anche Musica originale e da spronare!
---
04-Nov-2004 9:05 AM -

Animal Planet - Special Care (3tx cd + 1 video, 6'46'' - Lap rec. 'o4) - A fucking new cool odd Band from UK, guitars and keyboards fixed on a 4tracks recorder, - a boy (playing also drums) with two girlS at vocals. Sound quality is pretty good, and opening Special Care (CD also includes a video track with monkeys and live shots) is a singalong chorusy bits hit song, perfect in its freshness and potential success (i'm in loved). Young and half crazy, - the second piece, This Dog, is a sort of hymn to a smelly doggy.. and funny Pamela Ann is a bossanova guitar promenade laughing and smiling. I also downloaded some live mp3s (Orange Squash, Cheesy Rock Song, between New Order and rock&roll), and as regards me, this Band is a gem. - If You love: Rosa Mota, The Fall, The Devo. OH SHIT! it costs only £2:50!!! Hurry up kids! // Animal Planet - Special Care (3tx cd + 1 video, 6'46'' - Lap rec. 'o4) - Una fottuta nuova Band bislacca dagli UK, chitarre e tastiere fissate su un registratore 4tx, - un ragazzo (anche alla batteria) con due dico due ragazze alle voci. La qualità del suono è ottimale, e la traccia d'apertura Special Care (di cui il cd contiene anche un video, tra scimmie peluche e stralci live) e una canzone tutta bits e coretti, perfetta nella sua freschezza e potenziale successo (sono innamorato). Giovani e mezzi folli, - la seconda traccia, This Dog, è una sorta di inno a un cane puzzolente.. e la divertente Pamela Ann è su una linea bossanova di chitarra, passeggiata tra sorrisi e risate. - Ho anche scaricato qlc mp3 live, (Orange Squash, Cheesy Rock Song, tra New Order e rock&roll)- e per quanto mi riguarda, questa Band è una gemma! - Se amate Rosa Mota, The Fall, The Devo. Oh merda! questo ep costa solo £2:50!!! che aspettate?
---
03-Nov-2004 12:39 PM -

- "Cool isn't for people with money or taste or options or futures". - by Cat & Girl.
03-Nov-2004 9:45 AM -

E a proposito di Blonde Redhead, perchè nessuno mi ha detto che hanno fatto il primo video su 4ad?!!!! Ho come il sospetto che non me lo vedrò in rotazione su mtv.. Il singolo è Equus (potevano scegliere un altro pezzo dall'album! è il pezzo che impressiona di meno a mio avviso.. mah), qui la versione lo_fi, qui l'hi_fi; il regista, Chris Hopewell, ha già girato il video dei Radiohead x There there. Nel video c'è Kazu_manikino! ahahahahahAHAHAHAHAhahah. Quanto sono imbecille. // And talking about Blonde Redhead, nobody told me They had a video for Equus, which was directed by Chris Hopewell, already after Radiohead's There there. Equus is not my favourite piece of Misery is a Butterfly.. why this choice? Anyway, here we go, lo_fi, and hi_fi version to watch.
03-Nov-2004 9:24 AM



- A Roma suoneranno al circolo degli artisti Enon (ex Braniac e ex bassista Blonde Redhead) + Twig Infection (leggi le + recensio su koma). [-› news‡concerti]
---
-> -> -> One October ago news