 Giorni fa, durante i miei giri tra mercatini, dopo essermi sporcato invano le mani nelle montagne di quarantacinque giri lasciati li a marcire, mi muovo insoddisfatto verso il negozio di fiducia. Devo soddisfare la mia fame vinilica. Continuando a spulciare trovo questo 7'' di cui non sapevo neanche l'esistenza. Lo prendo sulla fiducia.
I
Daddy Long Legs
li vidi al
Sinister Noise Club
nel lontano 28 ottobre del 2013. Uno dei concerti più belli della mia vita. Il trio in questione viene dagli States ed è una delle punte di diamante della leggendaria
Norton Records
; un minuto di silenzio per
Billy Miller
che il 13 novembre del 2016 ci lasciava prematuramente.
Il 7'' in questione è però prodotto dalla spagnola
Folc Records
; i
Daddy Long Legs
non tradiscono le mie attese.
The Stranger Rides Tonight
è un inno al vecchio blues; nulla di nuovo vi direte. Ma provate a stare fermi mentre l'ascoltate. Un ripetuto ascolto può spezzare le catene mentali che ci legano alla mediocrità del vivere.
Il secondo lato ci lascia in eredità
Evil Eye
; registrata live in acoustic version al "
Born To Be Bad
" show della
Sant Boi Radio
di Barcellona. La versione è più intimista ma lascia comunque di stucco; come guardare dritto negli occhi l'inferno. Se se ne esci vivo qualcosa dentro ti cambia. Ti scuote. Ti fortifica.
Comprate dischi; andate ai concerti; strillate quando fate all'amore. È una delle ultime rivolte sonore all'ordine precostituito del ben pensare.
.·´¯¯`·. .·´¯¯`·.
° ° /_ .K ..·
·.. º .·

Days ago, rummaging through underworld flea markets, after getting my hands dirt in vain with loads of 45rpm discs left rotting, unsatisfied, I turn back to my trusted record store. My vinyls hunger must be satisfied. So, I finally find this 7'', whose I did not even know the existence. That's good enough for me, I buy it.
I saw Daddy Long Legs performing live at Sinister Noise Club in Rome, on october 28th, 2013. One of the best live shows of my life so far. This three piece comes from U.S., one of diamond tips of legendary Norton Records; one minute of silence for Billy Miller, who passed away prematurely last 13th november, 2016.
But, this 7 inches is released by spanish Folc Records; Daddy Long Legs do not betray my expectations. The Stranger Rides Tonight is a hymn to old blues; nothing you, you may say. But, I dare you to stay still while you listen to this track. More listenings may break the mental chains that tie us to mediocrity of living.
The b-side is Evil Eye; recorded as an acoustic version during "Born To Be Bad" show of Sant Boi Radio in Barcelona.

An intimate version, able to hold you still; like watching straight to the eyes of hell. If you come out alive, something inside of you has changed for good. It shakes you, It strengthens you.

Buying records, going to concerts; making love and screaming. These are some of the last sound riots left against the preconceived order of good thinking.

Freddie Koratella (

Dead Music Roma

) A few days ago
The Morelings
released a stripped-down cover of The
Psychedelic Furs
' hit song
Heaven
.
Then, here we go now, a preview single -
We Were
, - of their forthcoming debut LP,
Same Century
, to be released next week, Sept 26th.
Their dreampop whispered verve is fully feeded by a dancy drumbeat and the oneiric blowing of a storm of synths here, while singer Kedra Caroline's vocals don't lose a moment to embrace soon a heart-melting refrain. Enjoy.
Also listen: Programma
8.30 PM Island People
9.15 PM Ueno Masaaki & Byetone
9.45 PM Anne-James Chaton + Alva Noto
10.15 Dasha Rush + Kyoka
11.00 PM Grischa Lichtenberger + Robert Lippok + Max Dax
Visuals 8.30-10.15 Markus Heckmann
10.15-12.00 Stanislav Glazow
Raggiunta la sua decima edizione, l'
Electric Campfire
si riconferma come evento unico nel panorama della musica elettronica internazionale.
Ma cosa rende così unico questo "piccolo" ma esclusivo evento?
Quali alchimie ci sono dietro questo successo?
Beh, non è facile stabilirlo con esattezza ma quando ci si trova nel cuore di Roma, all'interno dei magnifici giardini di
Villa Massimo
, con un'organizzazione impeccabile, una tiepida serata di metà settembre ed Artisti ispirati... c'è poco da aggiungere!
Ricordiamo che questo evento è completamente gratuito e che per partecipare è necessaria una registrazione on-line nel giorno stabilito sul sito di Villa Massimo e che quest'anno, a soli due minuti dall'apertura delle registrazioni si è raggiunto il sold-out!
Ma c'è anche un altro fattore da considerare che probabilmente ha contribuito ad un maggior fermento nei giorni precedenti l'evento e per tutto l'evento stesso.
E infatti, sia
Alva Noto
, - al secolo
Carsten Nicolai
, padre fondatore dell'
Electric Campfire
(che originariamente aveva luogo a
Chemnitz
, prima di arrivare a Roma), che
Joachim Blüher
- Direttore dell'
Accademia Tedesca Villa Massimo
-, avevano ed hanno dichiarato in precedenti occasioni, che questa decima sarebbe stata anche l'ultima edizione del Campfire o, almeno, il Campfire che abbiamo imparato ad amare in questi anni!
E allora, in attesa del prossimo anno e sicuri che, ancora una volta, i nostri amici Tedeschi , riusciranno ad intrattenerci piacevolmente con la loro magnifica ospitalità, andiamo a scoprire quali Artisti si sono alternati sul palco dell'Electric Campfire rimandando gli approfondimenti su ogni singolo performer ad altri articoli.
Come consuetudine, alle 08.00 PM, si sono aperti i cancelli di VIlla Massimo e, grazie all'ottima organizzazione, gli oltre 1500 spettatori in pochi minuti hanno allegramente invaso gli splendidi giardini interni.
Il viale alberato che, dal cancello principale arriva direttamente al piccolo anfiteatro, era romanticamente illuminato da grandi candele e, arrivando nel piazzale antistante la bellissima villa ed a ridosso di essa, erano allestiti enormi stand dai quali, fino a fine serata, il gentilissimo personale, ci ha deliziati con distribuzione di ottimo cibo e bevande.
Poco più avanti, si accedeva all'anfiteatro dove era montato il palco con tutta la strumentazione e un grande schermo.
Alle 08.30 PM iniziano a suonare gli
Island People
alla loro prima assoluta mondiale, nuovo quartetto che lavora tra Glasgow e Berlino formato da
Conor Dalton
, dal produttore
vincitore di Grammy David Donaldson
, dal musicista e DJ
Graeme Reedie
e dal chitarrista Ian "Chippy" Maciennan, che ci ha incantato con suoni ed immagini a volte di PinkFloydiana memoria.
Alle 09.15 PM è la volta del nipponico
Ueno Masaaky
e Olaf Bender – aka
Byetone
che, con le loro tessiture sonore, ci portano direttamente in altre dimensioni!
Dopo mezz'ora, e precisamente alle 09.45 PM, salgono sul palco
Anne-James Chaton
e
Alva Noto
. I due artisti, riescono facilmente a mantenere desta l'attenzione di tutti e le parole di Anne-James accompagnate dalle note di Alva, rendono questa esperienza particolarmente ipnotica.
Alle 10.15 PM è la volta delle splendide
Dasha Rush
e
Kyoka
.
Russa la prima e giapponese ma, berlinese di adozione la seconda, ci hanno regalato una splendida performance tra oniriche sonorità e lo scorrere sullo schermo di splendide immagini.
Sono già le 11.00 PM ed il tempo è sembrato volare, sul palco salgono
Grischa Lichtenberger
,
Robert Lippok
e
Max Dax
che con la loro performance, portano allegramente a conclusione questo magnifico evento.
Naturalmente Alva, come da tradizione dell'Electric Campfire, ci ha congedati sulle note di
James Brown
omaggiando così il Direttore di Villa Massimo.
Non finiremo mai di ringraziare tutta l'organizzazione dell'Electric Campfire e sperando nel prossimo appuntamento chiudiamo questo articolo riportando il testo integrale apparso sul sito di Villa Massimo al termine di questo imperdibile evento:
Dopo dieci anni anche l'edizione di quest'anno è stato un meraviglioso, bellissimo e ultimo Electric Campfire, e siamo felici della continuità che ci sarà il prossimo anno, sebbene con una nuova formula completamente diversa.
Stay tuned
LINE – UP electric campfire 2017
Island People (live performance – prima assoluta mondiale)
Ueno Masaaki + Byetone (live performance)
Alva Noto + Anne-James Chaton (live performance)
Kyoka + Dasha Rush (live performance)
Grischa Lichtenberger + Robert Lippok feat. Max Dax (live performance)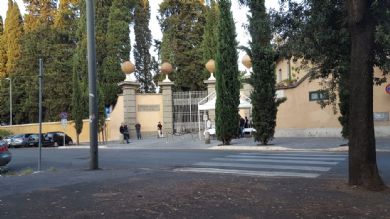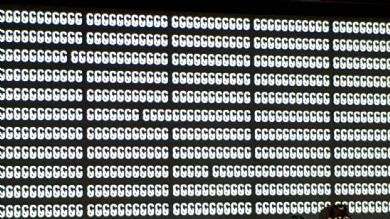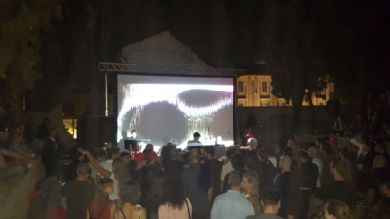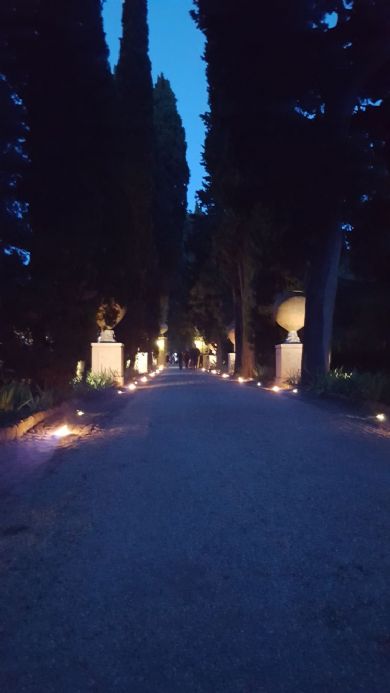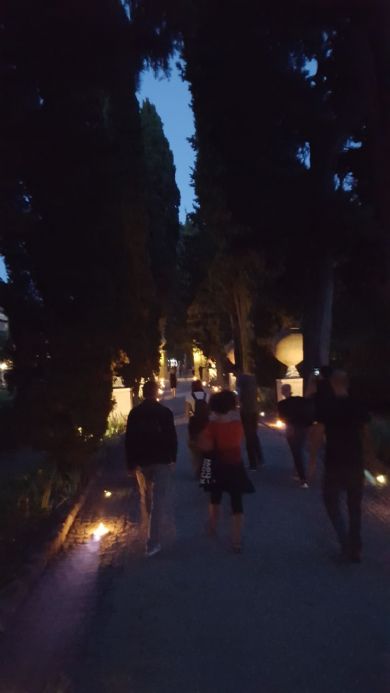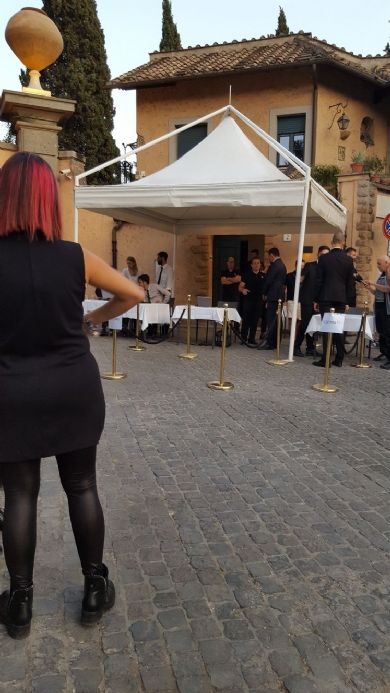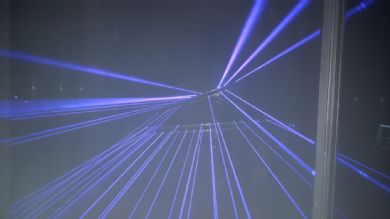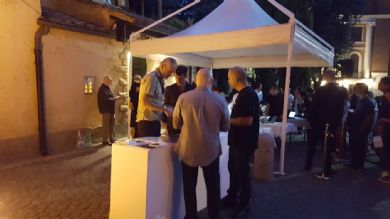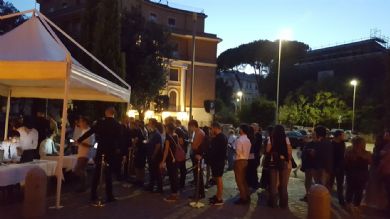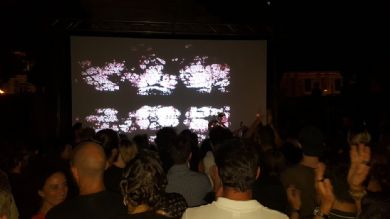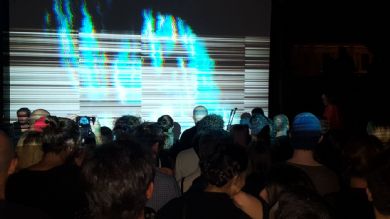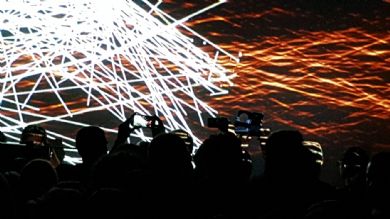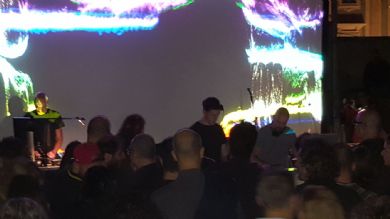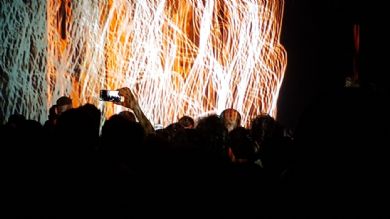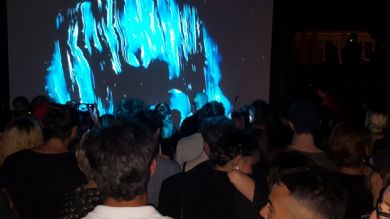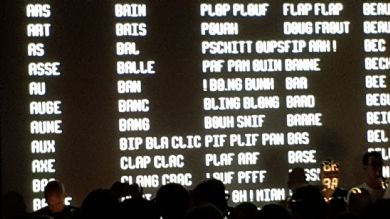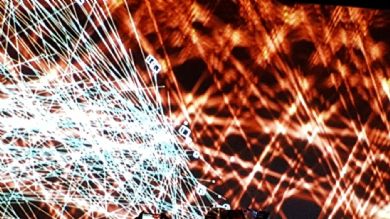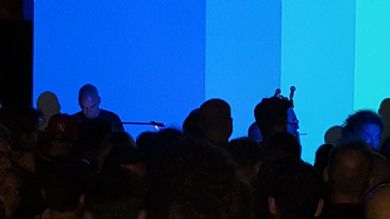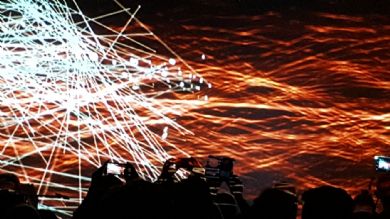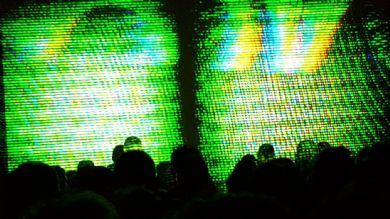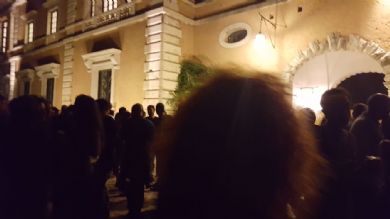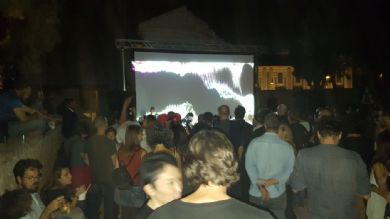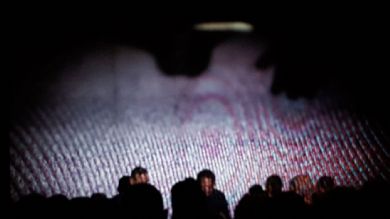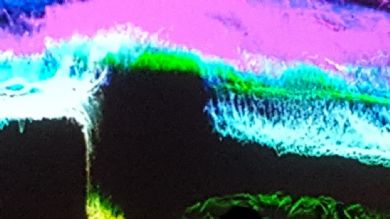 Load more posts
Toggle posts panel