 Questa recensione è anche un pretesto per un nostro personalissimo omaggio a quelle misteriose cartine geografiche poste sempre alla fine di alcuni vecchi Atlanti De A*ostini, prima dell'indice e rigorosamente dopo quelle fisiche e politiche.
Avrei sempre voluto alzare la mano a scuola per chiedere a cosa servissero, ma i capoccia parlavano sempre di cose noiosissime e ammetto che ho inaugurato i miei primi momenti di grande disattenzione proprio su quelle rappresentazioni lunari della catena degli
Urali
o
il ghiacciaio della Marmolada
.
Questo per dire che se non avessimo questo retaggio di cultura geografica autodidatta avremmo trovato la copertina de
Il Torquemada
orrenda.
Loro però dedicano il disco nientemeno che a
L'Himalaya
, e il particolare del tetto del mondo ripreso dall'obiettivo del satellite della Nasa ci sta tutto.
In generale il quartetto bergamasco è come se impostasse l'album su di un'ipotetico concept della scalata e la cosa è interessante perchè soprattutto i testi sono arricchiti di molti riferimenti che potrebber far sentire bravo e bello chi li coglie. Anche musicalmente i nostri sono nel bel mezzo di una crescita che li vede muovere da un passato semi hc ad uno che non è ancora definito, ma che potrebbe avere degli sviluppi incredibili.
In generale uno dei primio pezzi come
K1
, sembra il frutto di migliaia di ascolti di
Retrattile
dei
Marlene
su uno stereo preso a martellate da
Steve Albini
.
Nell'insieme è come se Luciano e gli altri avessero davvero scalato l'
Everest
con la faccia di
Manuel Agnelli
nello zaino dello sherpa che li precedeva e con in cuffia
Cop Shoot Cop
e
Jesus Lizard
.
Arrivati in cima, l'urlo è liberatorio, ma non si capisce fino a quanto quella del rock italiano è per loro un fardello o un obiettivo.
La lunghezza dell'album oltretutto è sterminata, quasi un'ora, è complica ancora di più la visione delle cose mettendo un sacco di carne al fuoco, ma senza una versalità di fondo che possa rendere stimolante l'ascolto.
Ammetto di non esser mai riuscito ad ascoltare un album dei
Cop Shoot Cop
dall'inizio alla fine, pur avendoli amati dal vivo.
In realtà temiamo che anche il giudizio su
Il Torquemada
rimarrà incompleto fino a quando non riusciremo a vederli anche in azione a Roma.
Nel frattempo con la bici cerchiam sempre le discese.
.·´¯¯`·. .·´¯¯`·.
° ° /_ .K ..·
·.. º .·
This review is also an excuse for our own personal tribute to those mysterious maps always placed at the end of some old De A*ostini atlases, placed before the index and after the terrestrial and political maps.
When I was at school, I was always tempted to raise my hand and ask what they were meant for, but my teachers were always talking about boring things and I confess that I my first lapses of concentration precisely date back to those lunar representations of
the Ural mountains
as well as
the Marmolada glacier
.
That is to say that if we did not have this legacy of self-taught geographical culture, we would say the cover of
Il Torquemada
horrible.
Anyway, they are like devote to
the Himalayas
, they name their record after the mountain range, and there's the photographic detail taken from the roof of the world into the lens of NASA satellites, well, it's all there.
We can say it is like the four-piece from Bergamo (northern Italy) meant this tracklist as a concept album, hypothetically focused on climbing the cliff edge, and it is pretty interesting because the lyrics are enriched with many references that could make you feel you're really good when you get it.
Even musically, ours are in the middle of a maturation which sees them moving from a sort of HC lignage to something not yet defined, - but which could have incredible developments.
So, one of the first tracks,
K1
, sounds like the result of thousands of plays of
Marlene
's
Retrattile
, from a stereo hammered by
Steve Albini
.
We can say it is like if Luciano and the others had climbed the Everest indeed, with the head of
Manuel Agnelli
inside the sherpa's backpack, who guides them listening to
Cop Shoot Cop
and
Jesus Lizard
. in his headphones.
Once to the top, it's time for a liberating scream, but it is not that clear if this eye to the Italian rock music would be a burden or a goal for them.
Plus, the full length of this album is pretty devastating, almost one hour, that's why it turns ever harder to get a clear vision of what they're doing and they're doing a lot, but without a background versatility that could make exciting the play.
I confess I never been able to listen to a whole album of
Cop Shoot Cop
, from the start to the end, although I really enjoyed them performing live.
In fact we fear that this review for
Il Torquemada
will remain incomplete until we'll see them in action in Rome.
In the meanwhile, we're always looking for downhills with our bikes.
Feedback:

pall youhideme

writes:
Insieme a Everywhere at once degli Edible Woman, si potrebbe dare inizio ad una nuova collana indie geografica satellitare,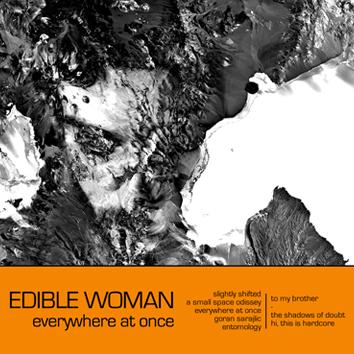 (04/04/2011 11:32:00 - ip: 89.97....)
Leave a feedback about this post, or don't. your sweet name:
your IMPORTANT text:
url:
icon:
will be resized 30x30pxl